Bring the comfort of your home to the outdoors by installing the patio of your dreams. Or enjoy your Indian Summers with a beer and a barbie outdoors. We provide a wide range of patio services that include all types of patios installations and repairs. We use solid structures to send your garden in the direction that works for you. And we offer a wide variety of materials for edging that can beautifully encase and control your borders. 
A good driveway can enhance the look and value of any property instantly. The choices of your drive are endless from brick paving to matted dyed concrete through to tar-mac and cottage shingle. The removal of storm water or drainage is of upmost importance from a practical point of view. Whereas cosmetically enhancing your property speaks volumes. 

Using the latest in design software we can design, construct and implement your chosen design of driveway into your property, with a virtually limitless choice of finishes. For general garden maintenance fill out our contact form or call us today at 0863260603
Edges around a shrub bed can really enhance the look of a garden and we offer a wide variety of aesthetic options to choose from. 

Walling is also a popular option we have a wide variety of styles and materials to build the right wall for you. Walling and can be so much better than a timber retaining wall, as it lasts forever.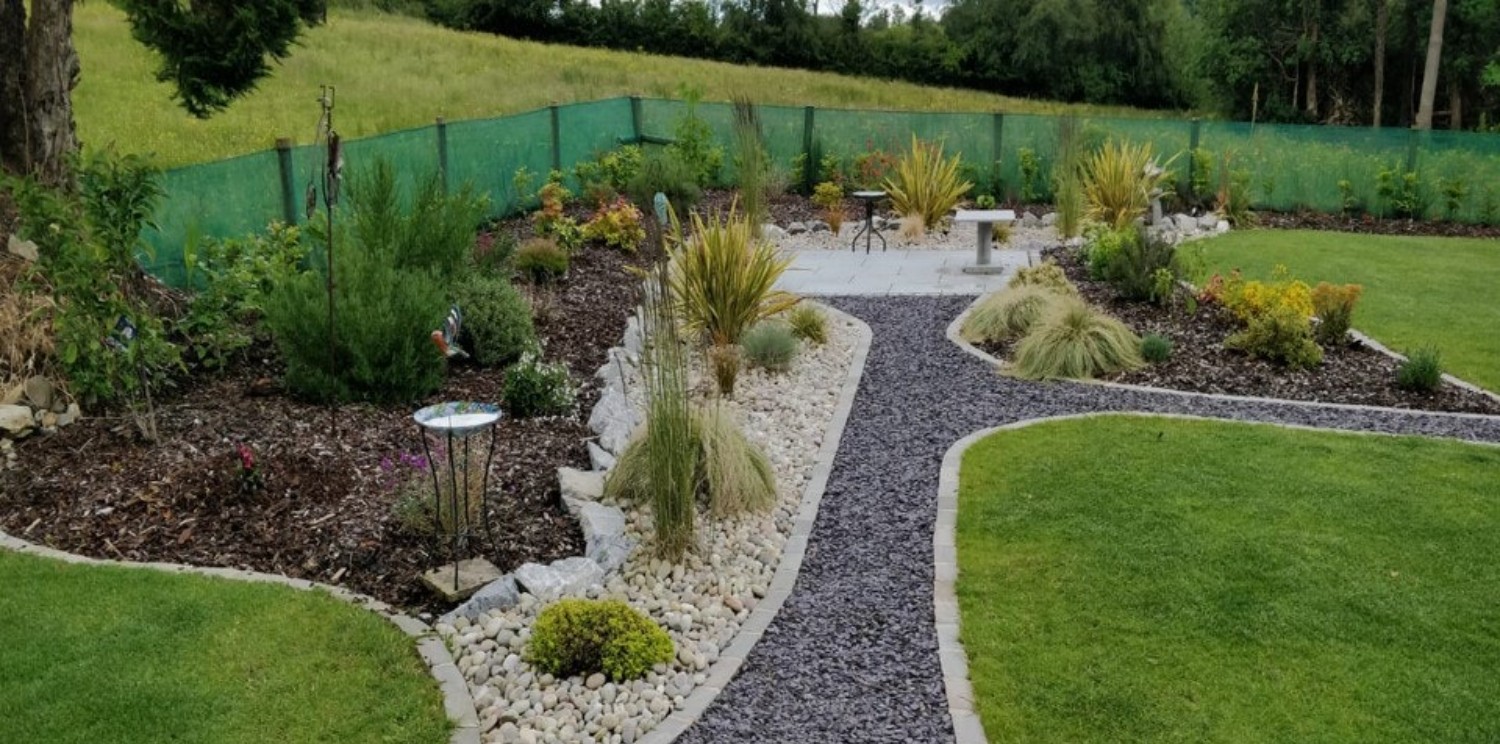 Hard Landscaping Services